By Ted Sares
The crowd chants "Manny, Manny, Manny" at the weigh-in at the MGM Grand Garden Arena in Las Vegas and Pacquaio's beloved Pinoy fans are going wild. It's a BIG event, bigger even than many heavyweight title fights.
Max
Meanwhile, Maxim "Mad Max" Dadashev's wife Elizabeth is flying from her home in St. Petersburg, Russia, to be with her husband at a hospital in Maryland. Dadashev was critically injured on Friday night while suffering an upset loss to heavy-handed Puerto Rican bomber Subriel Matias at another MGM property, the MGM National Harbor in Oxon Hill, Maryland.
Dadashev, 28, was 281-20 as an amateur, undefeated in 13 professional fights, and the IBF's third-ranked junior welterweight, but Matias had his number and dominated throughout in a tough and grinding affair.
]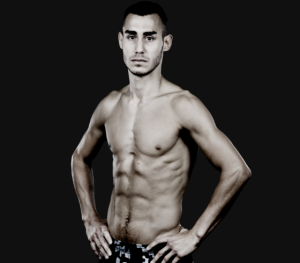 Maxim Dadashev
At the end of the 11th round, Buddy McGirt told his fighter, "I'm going to stop it, Max." Dadshev protested. Maybe Max's brain signaled no, maybe not. But his heart surely said "I'm not done."
McGirt overruled him, a sage move, but unbeknownst to anyone the damage had been done and it was severe.
"He had one hell of a fight," McGirt told the Washington Post. "Tough fight, tough fight; took a lot of tough body shots. I just think it was time to stop it. He was getting hit with too many shots. I said to him, 'I'm stopping it.' He said, 'No, don't.'"
The scores at the time of the stoppage were 109-100, 108-101 and 107-102 in favor of Matias. According to CompuBox, Matias out-landed Dadashev 319-157; 112 of Matias' punches were body shots.
Max was stretchered out of the arena and rushed to UM Prince George's Hospital where his skull was opened up to relieve the pressure caused by bleeding. The cavity reveals brain damage, and memories of Mago surface. The dreaded and familiar scenario then begins as he is put into an induced coma. Hopefully, the swelling goes down, the bleeding stops, and no blood clot appears as the later would make a terrible situation grave. In any event, Max will never box again. His well-publicized dream to win a world title will not be fulfilled.
In a post-fight interview, ESPN's ringside analyst Tim Bradley said, "That's a scary situation and every time you step foot in the ring you know that was always the talk that I would have with my wife. You know before I would step foot in the ring, I would sit her down, I would look at her and I would say, 'Look at me, honey. Take a good look at me, open your eyes wide open because I might not come out the ring, for one, and I know I'm not coming out of the ring the same way that I came in.'"
Manny
Back to the big fight the following evening:
The crowd chants "Manny, Manny, Manny" as he enters the ring to battle Keith Thurman for still another championship as his worshipers are now virtually in a state of mass hysteria and begin singing and cheering loudly. The scene borders on the surreal.
Across the Pond
Earlier on Saturday, across the pond in London, heavyweight David Allen took a bad beating from 6'9" David Price and required oxygen. He also was stretchered out and sent to a hospital, adding to the angst. But he will be okay. According to his promoter, Eddie Hearn, Allen had a broken orbital bone and a damaged tongue, but brain scans suggested he was okay.
David Allen -- "
Very happy and proud of David Price. I will be okay, but the last 12 months or so my health has been deteriorating and I'm glad I hung on, took the chance, and made money. [I'm] now probably done."
"Manny, Manny, Manny"
In Las Vegas, Manny has decked Thurman in the first round and the place is delirious. The crowd senses that this is his night although Thurman is not backing up. In the tenth, Pac almost puts "One Time" away after landing a devastating body punch.
Finally, the fight is over and Manny is declared the winner. The decibel count goes off the chart as the Pinoys sing "We Are The Champions." Viewers hit the mute button. These are not fans as much as they are cultists. One wonders if those who are chanting even know that this has been a week where boxing exposed its grim side.
Photo credit: Al Applerose
Ted Sares is a member of Ring 8, a lifetime member of Ring 10, and a member of Ring 4 and its Boxing Hall of Fame. He also is an Auxiliary Member of the Boxing Writers Association of America (BWAA). He is an active power lifter and Strongman competitor in the Master Class.
Check out more boxing news on video at
The Boxing Channel