Jake Paul has literally taken over the boxing world. Jake is surging and at 24 years old he has received more recognition than any boxer with a 5-0 record in history. The world will be looking in when Paul goes into a ring for the sixth time. Everyone wants to see what tricks are up Jake's sleeves. He is entertaining and he has proven that he can slaughter x UFC and MMA champions like Tyron Woodley and Ben Askren.
Jake Paul is a polarizing figure some people love him and some hate the guy. There are some legitimate complaints those being that Jake has yet to box with a real boxer. Jake has to confront this and he will most likely do so in his next fight. A clash with Tommy Fury was rumored but fell apart just in time for Jake to smash Tyron Woodley in their rematch. Jake Paul vs Tyson Fury was an idea but since it never happened we still have yet to see Jake Paul vs a boxer. Some want to see Jake Paul vs Charlie Z but as far as real boxers there are not too many who would help Jake sell tickets which is maybe why he decided to smash the big MMA names that he did.
Jake Paul caught everyone by surprise, nobody expected Jake to be such a good boxer. One idea that would certainly attract a lot of attention is
Jake Paul vs Mike Tyson
. Iron Mike returned for an exhibition match against Roy Jones Jr that went to a draw. Is Mike Tyson ready for another fight and would he be interested in taking out a kid 31 years younger? It could get interesting and there would be a lot of Tyson to loose if Paul outbox or even win a round against Iron Mike. Most would expect Mike Tyson to smash Jake Paul and if not they would be let down. Regardless it would be a big event because most people don't really know Mike Tyson returned.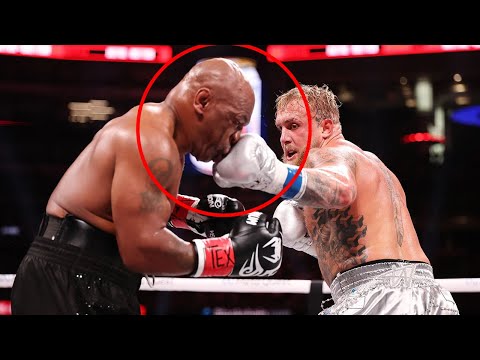 Iron Mike has 50 KO/TKO's in his career with 58 wins overall it would be interesting to see if Iron Mike could add Jake Paul to his list of career KO's. The smack talk would be fun and it might be a good thing for the sport of boxing overall. Anything involving Tyson is good for boxing so adding Jake Paul to it would only add that needed modern flavor. Jake Paul with 4 KO/TKO's has a lot to learn before being considered a great boxer or even a legitimate boxer. As of now Jake Paul has done nothing more then get some wins and rack up tons of attention. He is not a champion or even close to being one. He is also light years away from being considered a boxing legend. For now Jake Paul is just a boxing spectacle and one that people want to see.
What are your thoughts on a potential
Jake Paul vs Mike Tyson
matchup in the near future. Would you be down to see it and if so, which man would prove to be the better boxer in this modern era? Mike Tyson or Jake Paul? via
Paulie G