By Rick Assad
Manny Pacquiao began his ring career in relative obscurity fighting at 106 pounds as a flyweight, but became a global sensation and arguably one of the greatest fighters of all time.
At the apex of his career and power, Los Angeles-based journalist and author Gary Andrew Poole followed Pacquiao around seemingly everywhere. The result was Poole's critically acclaimed 2010 book titled, "Pac Man: Behind The Scenes With Manny Pacquiao - The Greatest Pound-For-Pound Fighter In The World.''
Exhausting no doubt, but what was it like shadowing the Filipino legend?
"In reporting my book, I was covering his fights but also his life outside the ring. I followed him around in the Philippines as he ran for political office. It really felt like I was covering someone who transcended his profession,'' Poole said. "Think Elvis [Presley] or [Muhammad] Ali. He would show up in the middle of a jungle and thousands upon thousands of people would show up to see him."
Poole said it was incredible watching Pacquiao interact with his fellow countrymen.
"The adoration was crazy. Many of these people were incredibly poor,'' he said. "He was always incredibly generous to them, always making sure he was giving them money or food."
Poole was positioned ringside for countless Pacquiao bouts and ranks him among the five best all-time at the welterweight division.
One caveat for Poole, who penned a 2008 book on Red Grange titled, "The Galloping Ghost: Red Grange - An American Football Legend,'' is that he, of course, didn't see every great welterweight in the ring.
"Since I didn't see them fight, it's difficult for me to rate Manny against fighters from earlier in the last century,'' he admitted. "But I also think that in boxing (opposed to other sports), the fighters of yesteryear are more equivalent to modern fighters."
Poole, who received his bachelor's degree from Colorado State University and his master's from the School of Journalism at Columbia University, went on: "So I can't rule out [Sugar Ray] Robinson or [Henry] Armstrong just because they fought so long ago. Manny's ranked No. 5 and the reason is because I think his fights in so many weight classes help him to stand out,'' he said. "Given that Floyd [Mayweather Jr.] beat Manny, and finished his career undefeated, I can't rank Manny above Floyd, who I have at No. 4 (I have covered a lot of Mayweather's fights, too.)" Poole has Ray Leonard No. 3, while Robinson is No. 1 and Armstrong No. 2.
[caption id="attachment_74001" align="alignnone" width="300"]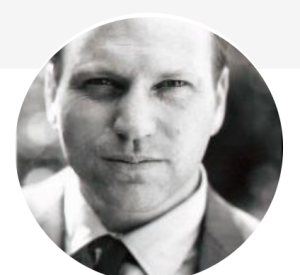 Gary Andrew Poole[/caption]
Poole went on and explained why it's easier to compare boxers over the decades versus other sports like football, baseball or basketball.
"In most sports, athletes have become more skilled and more athletic because of diet, weightlifting and the rest,'' he pointed out. "Not sure that is necessarily the case in boxing. In fact, the opposite might be true. Pre-1980s, fighters were in the gym and fighting constantly. I think the trainers were overall better, too. So I think they might have had more experience and skill."
The clash everyone wanted to see was Pacquiao versus Mayweather in their respective primes.
It didn't happen for a variety of reasons, When the two did step into the ring on May 2, 2015 at the MGM Grand Garden Arena in Las Vegas, both were past their prime. The result was a lackluster unanimous decision victory for Mayweather.
"It really sucked that the fight didn't happen earlier. The world waited and then the fight wasn't great because the fighters were so much older,'' Poole offered. "The delay really took a toll on Manny. Manny's style was relentless. He took some punishment from [Juan Manuel] Marquez and [Antonio] Margarito. Given who he fought and his never-get-hit style, Floyd was much fresher when the fight actually happened. If they would have fought earlier, we could have seen a trilogy. It would have been epic."
The best fighting the best has been an issue for boxing and it continues to be a thorny problem.
"I love boxing. It's the best live sporting event on the planet. The athletes are incredible. Every few years a writer will arrive on the scene and proclaim that boxing is dead. It's never going to die,'' Poole suggested. "While it gets overlooked in the mainstream, it's incredibly popular in many communities around the world. But it should be a much more popular sport. It's hardly scratching the surface of what it should be."
Poole gets specific and points to Terence Crawford and Errol Spence Jr., two extraordinarily gifted and undefeated welterweights, a match that everyone in the boxing community is drooling over.
"Boxing couldn't get Manny and Floyd in the ring during their prime. The same thing is happening now with Crawford and Spence,'' he said. "Unfortunately, boxing gets in its own way.''
"I realize that there are a lot of people who love the insider-ish aspect of boxing. The intrigue among promoters and fighters is interesting for insiders but it's way too damn complex for most people to follow,'' Poole said. "I think all of the confusion creates inertia; no one can follow the storylines. In American pro sports, you have a season, playoffs and a championship. In professional soccer, you have league play, domestic cups, a regional cup and international competitions. The UFC has one belt holder in each division. It's all very logical for the media. You need that sort of logic for good story-telling. In boxing, it's virtually impossible to set up a match with the two best fighters. It's ridiculous. Average people can't understand it. Boxing should wake up and do a better job of giving the paying customer what it wants."
"I don't have the answers except that people would like to see the best fighting the best for titles. They want to understand the sport, and get to know the fighters and the trainers,'' Poole said. "Back in 2009 to 2011, Showtime organized the Super Six World Boxing Classic, a super middleweight tournament.
Andre Ward won the contest
, unified the World Boxing Association (super title), World Boxing Council and The Ring super middleweight titles. Showtime did a great job of taking you into the training camps and building the stories. I really think that sort of buildup is the model boxing should follow for every weight class."
Poole has more thoughts on how to make boxing even more appealing.
"Eliminate sanctioning bodies. Unionize the fighters. Create a structure in which the best fight the best,'' he said. "Take away the notion that if you lose one fight, you're not a good fighter because that means there is no incentive to have well-matched fights."
Pacquiao fought professionally from 1995 through 2021, carving out a 62-8-2 record with 39 knockouts while becoming the only eight weight division world champion. He did take his share of hits in the squared circle but still has his wits about him.
Does Poole think boxers contemplate the punishment they absorb across a career?
"Some boxers think about it; some don't. Boxing is a sport of poverty. Most fighters come from nothing. It's usually their only way out. As boxing people, we all love blood and guts fights, but I don't always think we celebrate technical skills,'' he said. "A skilled fighter is often seen as a boring fighter. For the long-term health of the fighters, I would like to see a slight culture change. Let's appreciate the skill as much as the knockouts. If a fighter is getting damaged, it's okay to stop the fight and let them move on to the next fight."
Poole offered more suggestions on how to make the manly art better.
"Boxing is too decentralized. There are too many competing interests. Centralization in other sports creates big television deals and media contracts and fans and influencers talking about the sports on social media. All of those outlets create a widespread conversation,'' he said.
"Without any centralization, boxing can't compete and it loses fans. If boxing doesn't pit the best fighters against each other, it will continue to become a sideshow. Right now, the most talked about fights involve Jake Paul. I don't have a problem with Paul and other reality stars getting in the ring - there is a long history of these kinds of fights - but boxing isn't in a powerful position if those are the fights that the average sports fan is most passionate about."
Another problem is that many people don't even know who the champions are.
"Yes, it has way too many champions. Imagine if you had this same argument in basketball? It's dumb and hurts the sport,'' Poole said.
"I think [another] thing that hurts the sport is the judging,'' Poole said. "Fans are cynical because the judges score fights poorly, but they continue to get assigned big fights.''
All of these negatives don't outweigh why boxing still appeals to Poole.
"The people, from the fighters to the promoters, are incredible. I love how technical it is,'' he said. "I've been to big events - the World Series, The Super Bowl, World Cup - but the atmosphere at a championship fight is really the best of them all."
And that's the glue that keeps the sweet science together and helps a virtual unknown go on to become a legend.