By Arne K. Lang
The first big boxing card of 2023 takes place on Jan. 7 in Washington, D.C., where Gervonta "Tank" Davis defends his WBA world lightweight title against Hector Garcia with Jaron "Boots" Ennis and Demetrius "Boo Boo" Andrade, among others, in supporting bouts. It's a SHOWTIME ppv.
In the past, Davis has split his training camp between Baltimore and Las Vegas where he conducts his workouts at the gym owned by his mentor, Floyd Mayweather Jr. However, that relationship has been severed. Speaking to a FightHype reporter at a press conference in Washington, Davis confirmed that he was free agent. Although it was common knowledge that they had been feuding, it was apparently an amicable break-up. "Much love to Mayweather promotions," said Tank diplomatically.
Mayweather was still an active boxer when he took Davis under his wing. "The ultimate goal," said Mayweather, "is for him to break all of my records." Currently 27-0 with 25 KOs, Gervonta is a shade more than halfway there.
Floyd did more than groom Davis to be a future world champion. As noted in a
widely- circulated 2015 story
, Davis, then 20 years old, "traveled on Floyd's private jet, participated in Mayweather's public appearances, observed his business dealings, and took a ride with him on his yacht."
It was inevitable that Davis, raised in a West Baltimore slum, would inherit Mayweather's zest for the high life. He shares his mentor's fondness for bling and for bodacious wheels. Within the last three months, he purchased a customized McLaren 765LT Coupe, one of only 765 manufactured by the British auto-maker, and a widebody Lamborghini Urus.
One surmises that he purchased the Urus to replace the Lamborghini SUV that was damaged in a hit-and-run accident in Baltimore in the early morning hours of Nov. 5, 2020. Four individuals in another vehicle were injured when Davis or his driver ran a red light and left the scene without stopping to render aid. Gervonta will have his day in court on Feb. 16 and the outcome could potentially scupper a Spring megafight with Ryan Garcia.
This was not Davis's first brush with the law and in this way too his career has paralleled that of his mentor.
In 2015, he was charged with aggravated assault for sucker-punching a childhood friend at his home gym in Baltimore. In November of last year, police in Coral Gables, Florida, charged him with Simple Battery Domestic Violence after a video surfaced of him grabbing his former girlfriend and mother of his child by the neck at a charity basketball game.
As for Floyd Mayweather Jr, he continues to keep his name in the news for reasons that have nothing to do with boxing. Earlier this month, TMZ reported that he visited an art gallery in Miami and spent $3.1 million for "between 10 and 12" paintings including four by Andy Warhol. Yesterday it was reported that the semi-retired, 45-year- old boxer had an interest in purchasing an NBA team and that he had a $2
billion
offer on the table to acquire a franchise he would not identify.
Previously he got involved in the sport of NASCAR. Mayweather's The Money Team (TMT) Racing co-sponsored Conor Daly, a star driver from the IndyCar circuit who finished 35
th
in his NASCAR cup series debut at the Charlotte Motor Speedway on Oct. 8.
Mayweather's partner in his Conor Daly "investment" is Milton "Todd" Ault III, the founder of a company called BitNile, described as "a diversified holding company specializing in disruptive technologies, including cryptocurrencies and innovations in the field of decentralized finance."
]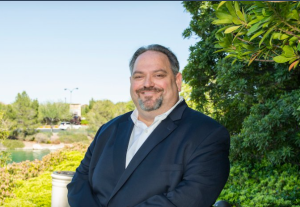 Ault
On web sites and in disreputable business magazines, Ault is described as a "successful investor, entrepreneur, CEO, social media personality, motivational speaker and mentor." In 2009, various publications reported that he was being sued by a group of 12 international hedge funds for bilking them out of $4.2 million, money ostensibly intended for developing a software program for stock trading and instead used to fund "pornographic-related endeavors" including a ''swingers' ranch" in the Catskill Mountains.