By Arne K. Lang
Veteran Las Vegas judge Dave Moretti found himself himself in the crosshairs once again last Saturday night. Moretti had the widest score in the Haney-Lomachenko fight. He gave Loma only four rounds, one round fewer than each of his cohorts, Tim Cheatham and David Sutherland. To say that the unanimous decision favoring Haney was unpopular would be putting it mildly. "Whoever thinks Loma didn't win does not know sh** about boxing," tweeted Oscar De La Hoya from his ringside seat.
A closer look at Moretti's scorecard revealed that he awarded Round 10 to Devin Haney. This was arguably Vasily Lomachenko's best round. If Moretti had scored the round for Haney, this wouldn't have changed the outcome. However, it would have deflected the brickbats. The most caustic charged the 78-year-old arbiter with corruption.
David Moretti, a native of Niagara Falls, NY, moved to Las Vegas in 1975 after losing his job at Carborundum, a company that manufactures semiconductors of the kind used in auto body shops. He started judging fights in 1977 when boxing matches in Nevada were scored on the "five-point must" system. He gradually moved up the ladder to where he came to be regarded as the top boxing judge in the Silver State. In 2019, his name appeared on the ballot for the International Boxing Hall of Fame in the non-participant category. By rule, his name will remain there for 10 years if he isn't voted in beforehand. If he makes it into the Hall, he would be the second Las Vegas judge to be so honored following the late Jerry Roth who was enshrined in 2017.
This isn't the first time that Dave Moretti finds himself in the crosshairs. The Nevada State Athletic Commission launched an investigation of him following the "The Super Fight" between Sugar Ray Leonard and Marvin Hagler in 1987.
Five days before this fight, Moretti and Billy Baxter were observed conversing in the waiting area of the airport in Atlanta that would take the name Hartsfield-Jackson International Airport. They were awaiting their connecting fight to Las Vegas after spending the previous night in Norfolk, Virginia, where Pernell Whitaker successfully defended his NABF lightweight title with a unanimous decision over Roger Mayweather. Dave Moretti was one of the judges. His scorecard was concordant with the others.
Sugar Ray Leonard, a 3/1 underdog in Las Vegas on the final day of betting, defeated Marvin Hagler, winning a split decision. Dave Moretti scored the fight for Leonard 115-113. Mexican judge Jo Jo Guerra also favored Leonard. His tally, 118-110, was preposterous. The dissenting judge, Lou Filippo, had it 115-113 for Hagler.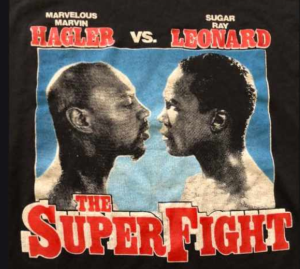 Marvin Hagler thought he was robbed and quit the sport in disgust, moving to Italy. Many sympathized with him. Thirty-six years after the fact, the debate continues to rage.
Did Marvin Hagler get a raw deal?
About that conversation between Moretti and Baxter in Atlanta, a rumor surfaced that Moretti and Baxter were discussing a business deal. This would have been a conflict of interest for Moretti as Billy Baxter was Roger Mayweather's manager. The rumor made the rounds after it became known that Baxter, a high takes gambler, had made a big score on the fight. The rumor had it that Baxter bet $300,000 on Sugar Ray.
The commission conducted a thorough investigation and determined that
the allegations were unfounded,
that Dave Moretti did nothing that would have compromised his objectivity
.
Moretti allowed that he had considered starting a series of club fights in Las Vegas and asked Baxter for his feedback (Moretti never did venture into the promotional side of boxing). Billy Baxter testified that his wager on Sugar Ray Leonard was $30,000, not $300,000, and said he made the wager months in advance of the fight when the odds against Leonard were juicier. A survey of Las Vegas sportsbook operators found no irregularities in the pattern of wagering.
]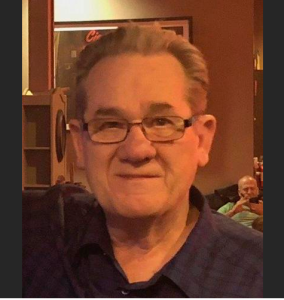 Dave Moretti
Unlike that glorious night under the stars at Caesars Palace in 1987, the underdog didn't prevail this past Saturday night at the MGM Grand. But the similarities are striking. In both cases you had a smaller man who was seemingly past his prime taking on a challenge that was seemingly a bridge too far for him. It was David against Goliath and whenever a David makes headway in a grueling battle against a formidable foe, he picks up rooters along the way. That's what happened Saturday night. Those in the audience that were neutral and even some that were fans of Devin Haney found themselves liking Lomachenko more and more as the fight progressed.
This reporter had it 7-5 for Lomachenko, a tally that jibed with most of the other scribes in attendance. But this was no robbery. And for those that haven't yet seen the replay, I reiterate that one cannot objectively judge a fight off the television without muting the sound because the talking heads tend to crank up the decibels whenever the underdog has fine moments.
One bad night by a sports official can spoil an otherwise impressive body of work. No one ever talks about the times when Dave Moretti's scorecard was the smartest of the three. To take but one example, most folks thought that Gennady Golovkin had done enough to warrant the decision in his first match with Canelo Alvarez. Moretti concurred; he had it 115-113 for GGG. But the bout ended in a draw when Adalaide Byrd channeled Jo Jo Guerra and had Canelo winning lopsidedly.
Although boxing judges are handsomely paid for a big fight (my goodness, this isn't brain surgery), they need a thick skin and that's especially true nowadays when any know-it-all with a computer and a mouse can spew venom and have it go viral. And I believe there is something else at work that ratchets up the torrent of abuse whenever a boxing judge or referee has a bad night. On May 14, 2018, the U.S. Supreme Court struck down the federal law that gave Nevada a monopoly on sports gambling, opening the floodgates. More folks gamble on boxing nowadays then ever before. I have no doubt that many of those that raged loud on social media when the decision went against Loma had money at risk. To them, Dave Moretti and his two cohorts were more than just warped, they were pickpockets.
Let's wrap up this story with a quote from the noted boxing historian Lee Groves. Talking to upstate New York sportswriter Ernie Green for a 2019 story, Groves had nothing but good things to say about Dave Moretti. "He's universally respected for the great job he does," said Groves. "You'd be hard-pressed to find someone who has a bad word to say about him as either the judge or the man.
Photo credit: Mikey Williams / Top Rank via Getty Images (Haney is standing on the scale, exaggerating his physical advantage).
---
Arne K. Lang's third boxing book, titled "George Dixon, Terry McGovern and the Culture of Boxing in America, 1890-1910," rolled off the press in September. Published by McFarland, the book can be ordered directly from the publisher or via Amazon.
​